RHS Rootgrow Tub 2.5kg
RHS Rootgrow Tub 2.5kg
Check home delivery availability
Please enter your email address below to be notified when an item is back in stock.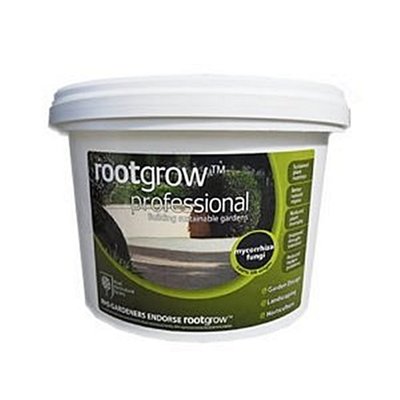 Well respected beneficial fungi from a UK company, Rootgrow stands out as one of the better value for money Mycorrhizal products on the market.
Rootgrow is a once-only treatment that increases the volume of soil explored by the plant by up to 700 times! Rootgrow acts like a permanent fertiliser and ensures rapid establishment BUT does more than a fertiliser in that you can expect healthier plants because the friendly Mycorrhizal Fungi help plants have better growth, vigor, flowering and long term survival via this balanced nutrition system
The Rootgrow 2.5kg tub treats approx 315-340 litres.
Barcode

5060160320009

SKU code

82819

Manufacturer Code

698225

Brand