Bamboo Saucer 6" Sage X5
Bamboo Saucer 6" Sage X5
Check home delivery availability
Please enter your email address below to be notified when an item is back in stock.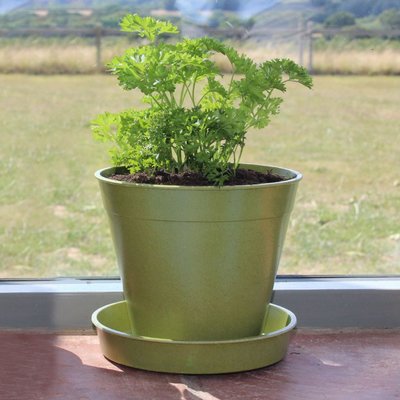 Description
Plastic free saucers made from bamboo and rice for both indoor and outdoor use. Usage of 5 years+ and compostable once no longer in use. 5" & 6" Pots and Saucers available in two colours — traditional terracotta and sage green. Greenhouses might be made of glass but they are full of plastic pots and trays. Now Haxnicks Bamboo Seed Trays and Pots allow you to decrease the amount of plastic used. They are plastic free and an environmentally friendly alternative to single use plastic pots. Made from sustainable bamboo and rice they can be used year after year. Finally, when you need to dispose of them they can be put on the compost heap.
Specifications
SKU

347457

Manufacturer Code

pot140101

Brand
You can find Bamboo Saucer 6" Sage X5 online at Groves Nurseries or visit our garden centre in Bridport, Dorset. We're conveniently located in Bridport near Dorchester, Weymouth, and Yeovil in Dorset. You can buy Bamboo Saucer 6" Sage X5 online or visit our garden centre.