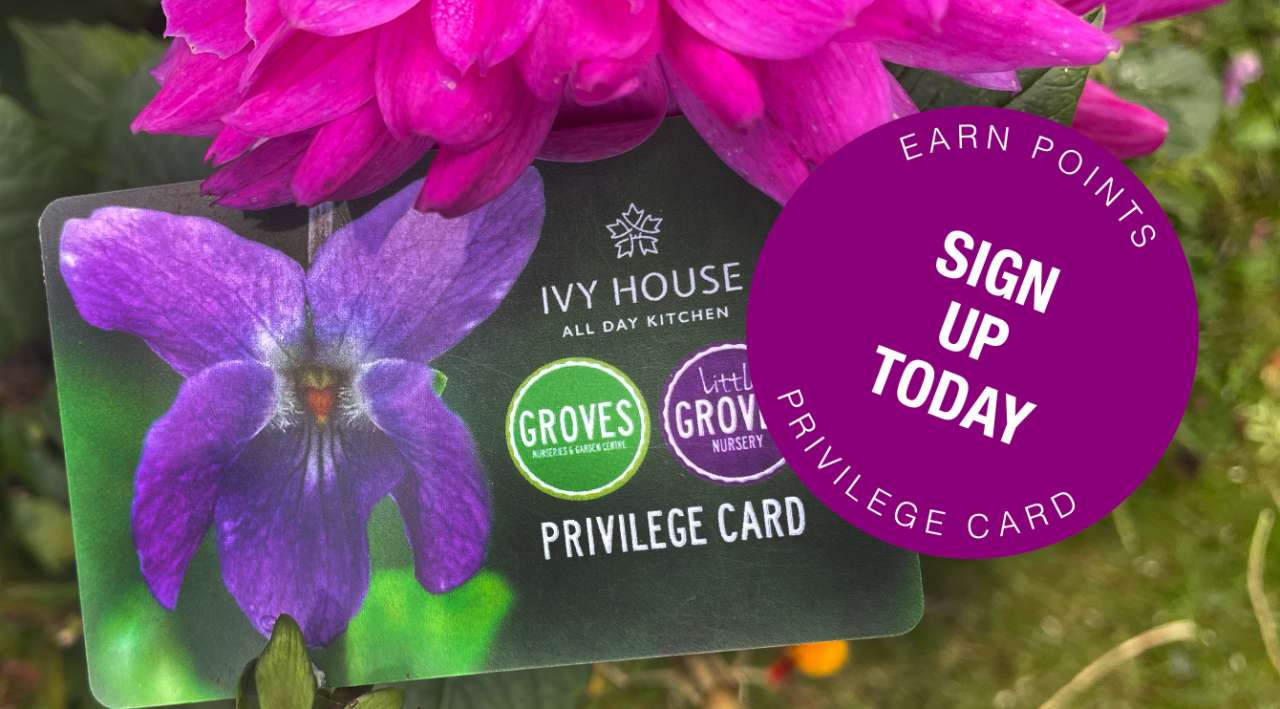 Get your Privilege Card

Our Privilege Card allows you to save whilst you spend with Groves Nurseries. You can use it at Groves Nurseries in Bridport, Little Groves in Beaminster and even Ivy House Kitchen.

How does it work?
Every time you shop with us you will automatically get 1 point for every £1 you spend. Once you get 500 points you will be able to take £5 off your next trip to Groves, or you can save up your points for something special. You can collect points on everything at Groves including pets, garden furniture, garden buildings, and of course plants.

We'll post it to you
Simply sign up using the form below and your card will be posted out to you.
Stay connected
Not only do you collect points but let us have your email address and we can keep you up to date with fortnightly emails containing offers and news of events. We also have exclusive Privilege Card holder discounts and events. You can of course unsubscribe at any time from the link at the bottom of any email from us.
Don't forget!
Although we can allocate points to your transaction without your card, its speeds things up greatly if you can remember to bring your card with you when you visit and have it ready at the till at the time of transaction.