Fish4Pets Salmon Mousse Dog 100g
Fish4Pets Salmon Mousse Dog 100g
Check home delivery availability
Please enter your email address below to be notified when an item is back in stock.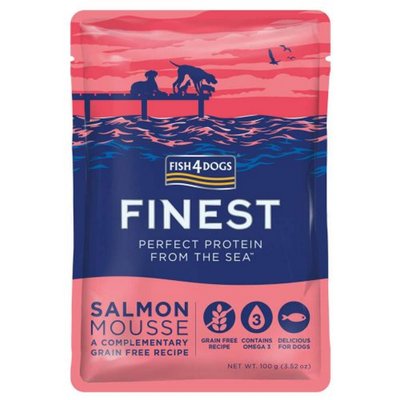 Fish4Pets Salmon Mousse Dog 100g
This natural luxury gourmet wet treat is made from Salmon and Seaweed Extract. The salmon is gently steam cooked then whipped giving it an airy texture. Fish4Dogs Salmon Mousse can be given on its own or mixed in with dry food as a delicious tempting treat.
Barcode

506008000000000000

SKU code

335584

Manufacturer Code

DSM167R

Brand