Governor Herrick Large Flowered Devon Type Violet
Governor Herrick Large Flowered Devon Type Violet
Check home delivery availability
Groves Nurseries & Garden Centre
Sorry, we're not taking orders for this product at the moment.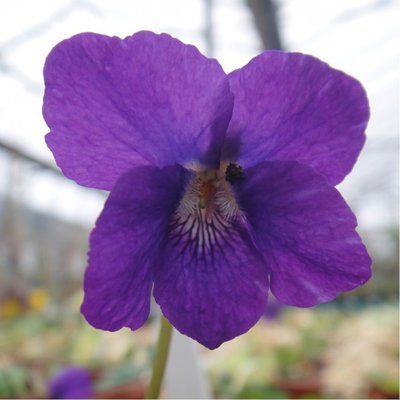 Governor Herrick Large Flowered Devon Type Violet
(USA, 1910)
Deep bluish-purple scentless flowers with long stems and large flowers. Often grown commercially fror cut flowers because of its resistance to red spider mite.
We recommend planting with rootgrow for best results.
Sweet violets always inspire memories of times gone by and now you can purchase your very own plants. Our collection of violets has been gradually built over a period of 40 years and is the result of the enthusiasm of three generations of the Groves family. Now numbering in excess of 100 varieties of Sweet Violet, Parma Violet and other Species our catalogue now holds National collection status and is one of the largest selections in the country.
Barcode

2000000433844

SKU code

81049

Manufacturer Code

VIOGOVHE

Fragrance

Non Scented

Plant Type

Large Flowered Devon Type