Greenhouse Heater 2kw
Greenhouse Heater 2kw
Check home delivery availability
Please enter your email address below to be notified when an item is back in stock.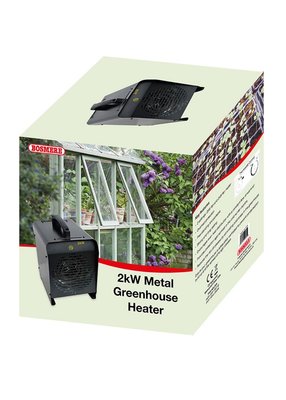 Description
2kW metal greenhouse fan heater. Features: 2 settings: 25W fan and 2kW fan heater Overheat protection Free standing and portable Strong and long lasting Encourages even heat distribution with a constant flow of warm air Provides protection against frost in the cold winter months Reduces the risk of disease by eliminating cold areas in the greenhouse CE approved Ensure your greenhouse is adequately ventilated to prevent condensation build up and the spread of fungal disease.
Specifications
SKU

335515

Manufacturer Code

N293
You can find Greenhouse Heater 2kw online at Groves Nurseries or visit our garden centre in Bridport, Dorset. We're conveniently located in Bridport near Dorchester, Weymouth, and Yeovil in Dorset. You can buy Greenhouse Heater 2kw online or visit our garden centre.