Haxnicks Micromesh Pest/Wind Barrier X2
Haxnicks Micromesh Pest/Wind Barrier X2
Check home delivery availability
Please enter your email address below to be notified when an item is back in stock.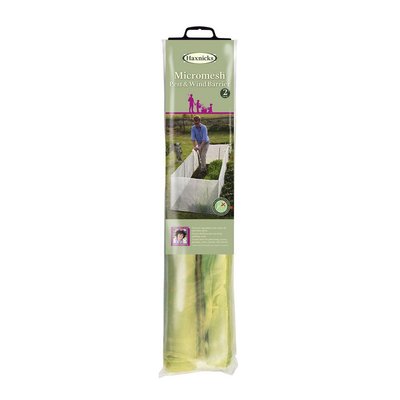 Haxnicks Micromesh Pest/Wind Barrier X2
A tightly woven, ultra-fine 0.6mm plant protection mesh with integral bamboo supports that can be adapted to surround various different shaped plots. The sun can still shine on your crop, and you can still water and tend to it, but due to the Micromesh material it will have instant protection from pesky pets, harsh winds and low flying insects such as carrot-fly. The pest barrier is ideal for protecting any plant in the parsley family such as parsnips, carrots, celery and of course parsley that can be vulnerable to attack from carrot fly. The Micromesh fabric is the finest gauge mesh available (0.6mm), and is used by millions of gardeners all over the world. It has proven to be highly effective as a Carrot-fly deterrent. Length 4m (13ft") Height 70cm (2ft3").
Barcode

651609213065

SKU code

200486

Manufacturer Code

eco160101