Haxnicks Tree Mat 3 Pack
Haxnicks Tree Mat 3 Pack
Check home delivery availability
Please enter your email address below to be notified when an item is back in stock.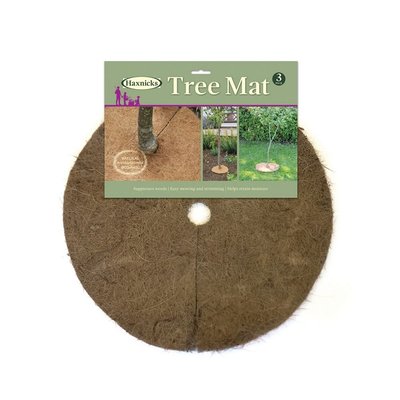 Description
Biodegradable mulch mats for young trees made from organic coco fibre and natural latex. Suppresses weeds, prevents the need to strim close to vulnerable young trunks, allows water air and nutrients to reach roots and helps to retain moisture in early stages of growth of newly planted trees. Simply place the tree mat around the base of the tree. It can be easily cut to size if needed. The mat will discreetly do its job for a couple of seasons and then naturally degrade. Easy, organic, natural looking tree care. D40cm
Specifications
SKU

326978

Manufacturer Code

TREE040101
You can find Haxnicks Tree Mat 3 Pack online at Groves Nurseries or visit our garden centre in Bridport, Dorset. We're conveniently located in Bridport near Dorchester, Weymouth, and Yeovil in Dorset. You can buy Haxnicks Tree Mat 3 Pack online or visit our garden centre.