Kings Spinach Trombone F1 Seeds
Kings Spinach Trombone F1 Seeds
Check home delivery availability
Please enter your email address below to be notified when an item is back in stock.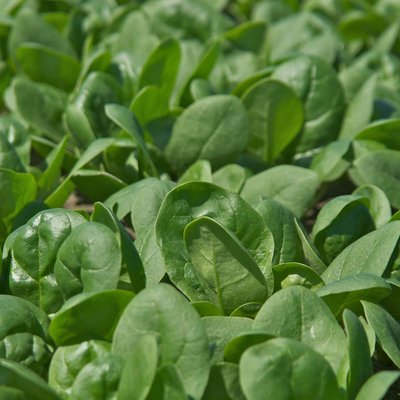 Kings Spinach Trombone F1 Seeds
Description
Slow growing, smooth leaf spinach with dark leaves. Has a good bolt tolerance and flexibity in sowing times at both ends of the season, making it ideal for home gardeners. Use as mature leaf or as baby leaf. Mildew resistant 1-11, 13 & 15. When to sow: March to May and July to October. Where to sow: Direct into growing site, sow thinly in shallow drills 2cm (3/4in) deep with 30cm (12in) between the rows. For later sowings, some cloche protection may be required. What to do next: As seedlings grow, gradually thin out seedlings to 15cm (6in) apart. Water well during dry spells of weather to avoid premature bolting. Pick leaves as required. Handy tip: Pick when young and add the raw baby leaves to salads. Pick leaves regularly whilst young and tender for a mild flavour.
Specifications
Barcode

5027559144127

SKU

334516

Manufacturer Code

14412A

Brand
You can find Kings Spinach Trombone F1 Seeds online at Groves Nurseries or visit our garden centre in Bridport, Dorset. We're conveniently located in Bridport near Dorchester, Weymouth, and Yeovil in Dorset. You can buy Kings Spinach Trombone F1 Seeds online or visit our garden centre.