Neudorff Superfast Long-lasting Weedkiller 510ml
Neudorff Superfast Long-lasting Weedkiller 510ml
Check home delivery availability
Please enter your email address below to be notified when an item is back in stock.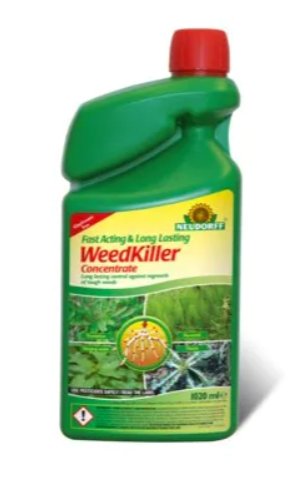 Neudorff Superfast Long-lasting Weedkiller 510ml
Active ingredient content 186.7 g/L pelargonic acid, 30 g/L maleic hydrazide. Visible results within 1 day after treatment. Long lasting. Complete herbicide for both weeds and grasses. Works also against problematic weeds such as goutweed and field horsetail. Biodegradable. Suitable for use in gardens and on allotments. Application: Mix 1 part to 5 parts water, i.e.100 ml mixed with 500 ml of water, for an area of 6 m weeds. 1 litre is sufficient for up to 180 m (individual plant treatment). Drench the weeds thoroughly to guarantee an optimum absorption of the active ingredients.
SKU code

344682

Manufacturer Code

659391

Brand