Stoneglow Modern Classics - Anniversary Edition - White Cedar & Eucalyptus - Reed Diffuser 120ml
Stoneglow Modern Classics - Anniversary Edition - White Cedar & Eucalyptus - Reed Diffuser 120ml
Check home delivery availability
Short description
** 25% Off - offer will be applied when you add the product to your basket **

Please enter your email address below to be notified when an item is back in stock.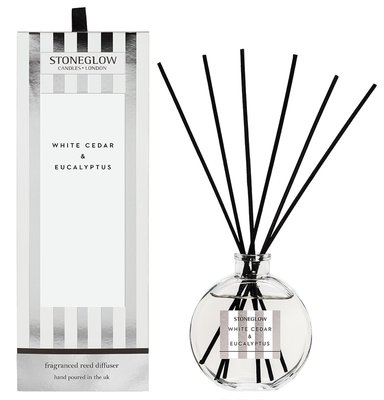 Stoneglow Modern Classics - Anniversary Edition - White Cedar & Eucalyptus - Reed Diffuser 120ml
A light breezy fragrance with the striking freshness of patchouli, eucalyptus and peppermint, with soft hints of gin botanicals and juniper oil, leading to soft orange flower and woody cedar notes. 120ml. Lasts up to 10 weeks. Product height with reeds - 25 cm.
SKU code

371066

Manufacturer Code

70280

Brand