STV Slug Trap
STV Slug Trap
Check home delivery availability
Please enter your email address below to be notified when an item is back in stock.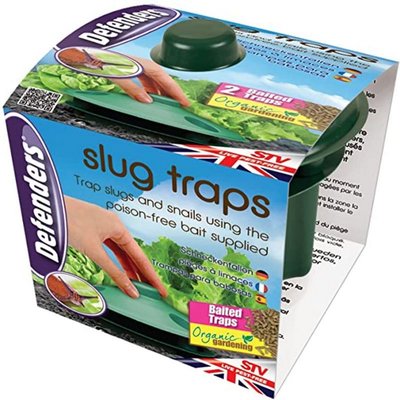 Description
Reusable slug trap: poison-free, pre-baited traps to catch and kill slugs and snails in outdoor, garden and patio areas Non-poisonous and toxin free: suitable for use around children and pets. Safe alternative to poisonous slug pellets discreet natural green coloured traps enable slugs and snails to be caught without causing harm. Use in gardens and allotments to protect vegetable patches, seedlings and vulnerable plants from damage by slugs and snails The traps are reusable and will treat over 60m? for the full growing season
Specifications
SKU

338663

Manufacturer Code

560441

Brand

Control Type

Slug Control
You can find STV Slug Trap online at Groves Nurseries or visit our garden centre in Bridport, Dorset. We're conveniently located in Bridport near Dorchester, Weymouth, and Yeovil in Dorset. You can buy STV Slug Trap online or visit our garden centre.