Weedol Ultra Tough Ready To Use 1L
Weedol Ultra Tough Ready To Use 1L
Check home delivery availability
Please enter your email address below to be notified when an item is back in stock.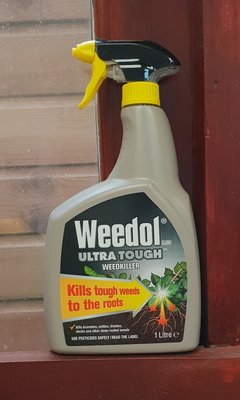 Weedol Ultra Tough Ready To Use 1L
This new weedkiller kills tough weeds right down to the roots so they don't come back. Kills brambles, nettles, thistles, docks and other deep-rooted weeds. It's also perfect for clearing untidy or overgrown areas. Tough garden weeds can be difficult to control. That's where Weedol Ultra Tough Weedkiller comes to the rescue. It's tried and tested combination of glyphosate and pyraflufen-ethyl ensures great weed kill of even difficult, perennial weeds right down to the roots – so they won't come back.
SKU code

331220

Manufacturer Code

338717

Brand