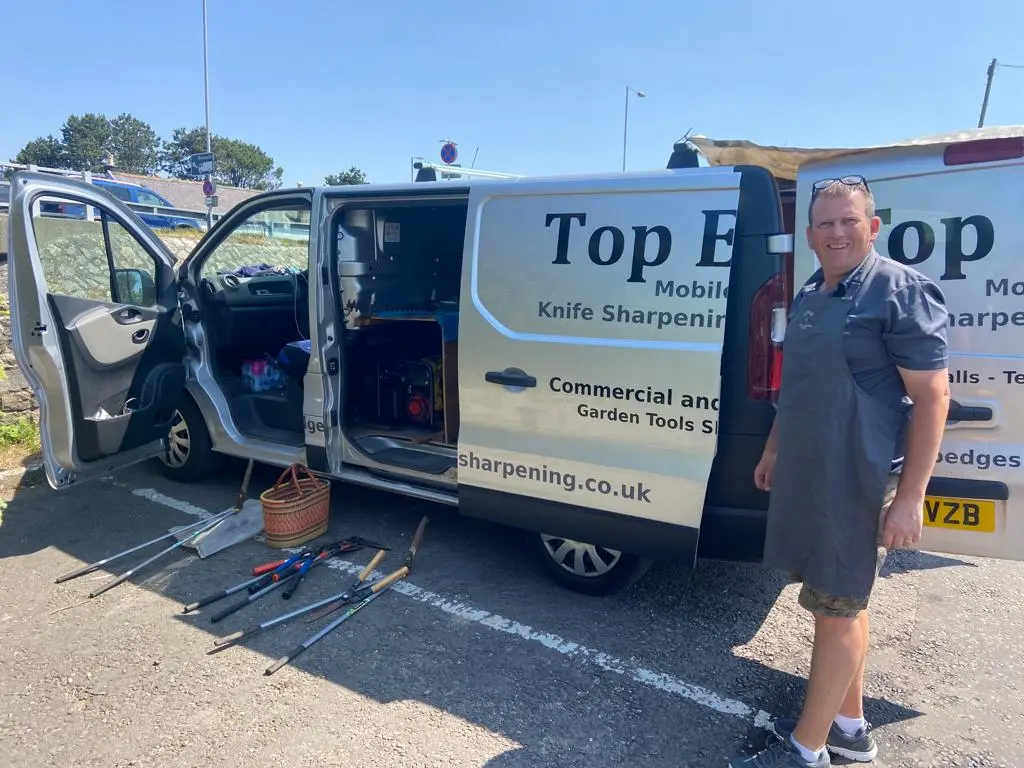 Tool Sharpening at Groves
Tools in need of a bit of TLC? Dave from Top Edge Sharpening Services will be at Groves on Monday September 18th, 11am until 1pm, sharpening your gardening tools.
Don't worry if you can't make it, this will be a regular event and we'll post dates in advance to give you a bit of notice.
After a career in the Royal Navy, Dave has been building up his sharpening business since 2006 and is a well known face in the local area.
He'll sharpen while you wait, so why not grab something in the Ivy House Kitchen or have a wander round our plants section while you are visiting?
Bring down your...
Secateurs
Shears
Spades
Edging tools
Garden hoes
Axes
Lawn mover blades
Chisels and Cutters
Plus your
Straight edge chefs knife
Serrated knife
Re-serrated knife
Levelling blades
Repairing tips
Scissors, Scrapers, Mandolins, Pizza wheels, Parsley Choppers, Robo Blades and all Cleavers.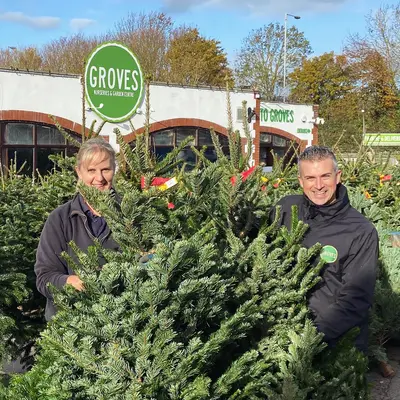 We're here to guide you through the art of choosing the ultimate Christmas tree.
More
Join us in our heated marquee next to Ivy House Kitchen from Saturday 25th November until 17th December for our Festive Mini Market.
More