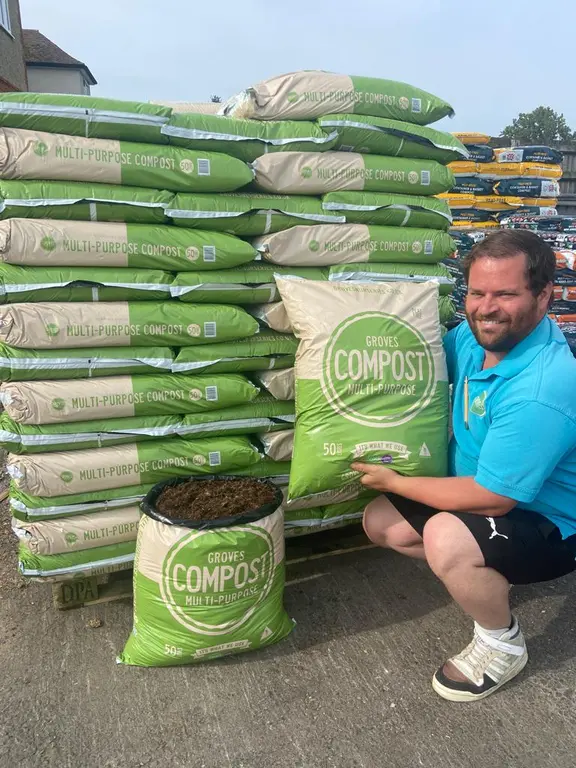 Groves Launch Own Brand Compost
More and more gardeners are going peat free in a bid to tackle climate change.

This comes ahead of the complete ban on the sale of peat-based composts in England next year. In a pioneering move and as part of its commitment to the environment, Groves Nursery and Garden Centre has today launched its own 100 per cent peat-free, multi-purpose compost – the first garden centre in West Dorset to do so.
Created from a unique combination of Forest Gold wood fibre, composted bark, and clay, Groves multi-purpose compost is a proven all-rounder.
The family-run garden centre has been testing the special blend of compost in its own nurseries for more than a year.
Now they use it exclusively for everything from seed sowing to striking cuttings, potting on, and filling containers and baskets.
Charlie Groves, managing director at Groves Garden Centre, said: 'I'm proud to say we're now 100 per cent peat free here at Groves. Taking the essential step to reformulating our much-loved, multi-purpose compost is a great milestone for us and the environment. We've tested and tested and tested it in our own nurseries to get the formula just right. We were finding other peat-free composts were drying out too quickly so the added wetting agent in ours has been a real game changer. Our compost is free draining, but still holds onto moisture as a result. The bark provides excellent aeration and drainage and we've added essential nutrients to last for three months.'
For those gardeners who have found going peat free frustrating, Mr Groves had the following advice: 'Going peat free has been a learning curve for us all,' he said
'We've found the key is to water slightly more frequently and to feed more frequently too. I would advise feeding containers and hanging baskets every week in the growing season and seedlings when the first true leaves come through. We use our compost for everything but mix it with vermiculite for seed sowing. The look and feel might be slightly different to what everyone is used to, but we've found that working the compost through your fingers helps.'
Groves is committed to being a peat-free centre, not only to protect Peatlands across the UK and Europe, but also to prevent tens of thousands of tonnes of carbon dioxide being released into the atmosphere. Peatlands act as a store for carbon so when dug up, this carbon is released and contributes to greenhouse gas levels. Peatlands also provide a rich habitat for a number of animals and birds.

At £8.99 a bag or £15 for two, using Groves 100 per cent Peat-Free, Multi-Purpose compost is also an affordable way to do your bit for the climate. And for those wanting to cut down on car journeys, Groves offers free local delivery on orders over £40.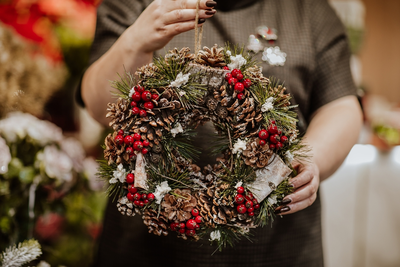 The holiday season is upon us, and there's no better way to infuse your home with festive cheer than crafting your Christmas wreath.
More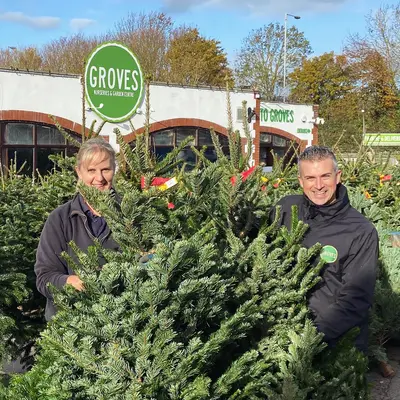 We're here to guide you through the art of choosing the ultimate Christmas tree.
More