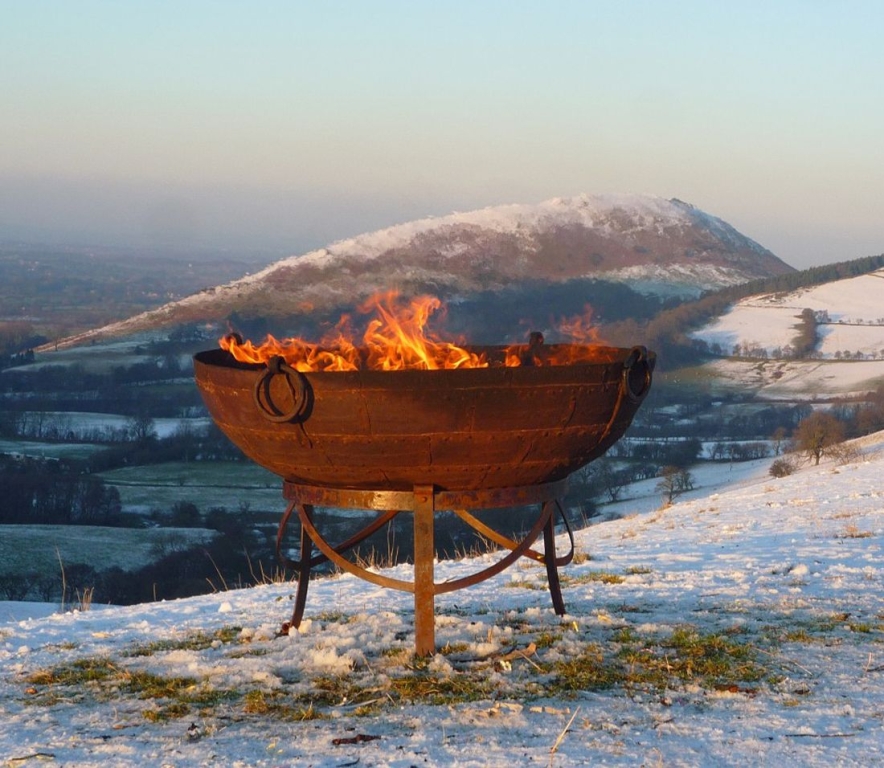 How to use your Kadai fire bowl
Making the best use of your mobile outdoor kitchen fire bowl
1. Cover the bottom of the bowl evenly with 8cm to 10cm of sharp sand (do not use beach sand as this contains salt). This ensures your fire bowl will retain the heat for longer; it raises the level of the charcoal closer to the grill and insulates some of the heat to help prevent burning the ground under the Kadai.
Tip: Before lighting the Kadai, remove any build-up of ash or wet sand from the base of the bowl and replace with fresh.
2. Make sure your Kadai is on a level surface before lighting and use our special Charcoal Starter - otherwise
3. If you are using your Kadai as a barbeque:
We recommend using 2kg of charcoal or 5kg of charcoal briquettes.
Make a pyramid using the charcoal; place a firelighter in the middle and light
The Kadai should be heated up and the fuel kept red hot for at least 30 minutes prior to the first cooking on the Kadai.
Do not cook before the fuel has a coating of ash and is grey/white in colour.
Once you have finished cooking you can continue using your Kadai as a fire bowl by lifting off the grills with the tongs provided and adding small pieces of wood to get the fire going. It might smoke a little until the flames take hold.
4. If you are using your Kadai as a fire bowl:
Using dry wood is best; the dryer the wood the less smoke it will produce.
Make a pyramid using paper with kindling or firelighters, then light and gradually add larger pieces of wood.
For your safety:
Please keep children and pets away from the fire bowl and never use indoors.
Do not use spirit or petrol for lighting or re-lighting! Use only firelighters suitable for a barbeque.